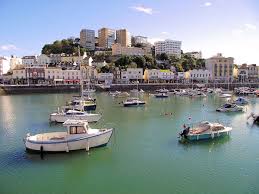 We are delighted to announce that our CYP service is setting up its dynamic accommodation and support service for 16+ in Torquay, Torbay.
Just ONE supports a number of Torbay Young People and our relationship with the LA has gone from strength to strength.
Following a series of strategic meeting in Torquay it was agreed that Just ONE will start providing a service from January 2019.
Please get In touch if you are looking for support work in The Torbay area as we are recruiting for quality staff.